Property owners looking for block of flats insurance
Organising quotes and the buildings insurance for leasehold flats and apartments, often known as "block of flats insurance" or "block of flats building insurance", is a big responsibility. We understand that, which is why we work with a panel of insurers to help provide property owners with suitable cover.
Who is block of flats insurance for?
You may be the director of a Residential Management Company (RMC) or Right to Manage Company (RTM), member of a Residents Association, a leaseholder, a property manager, or simply a resident who has volunteered to organise the buildings insurance and obtain block of flats insurance quotes for comparison.
We know that cover and price are important to you, and we will search our panel of well-known insurers to find you an appropriate level of cover at an appropriate  price – so you don't have to.
What types of flats can block insurance cover?
We provide cover for properties of standard and non-standard construction, including listed buildings. From small converted houses to large detached properties, warehouse and loft conversions, to purpose built blocks of all sizes. In city centres and historic market towns, to inland waterways and seaside destinations, to name but a few.
Arranging a block of flats insurance policy can be complicated. It's not like insuring a regular house. A block policy provides property owners with protection. Most notably, it can help provide funds to help with the cost of repairs if the property is damaged and even the cost to rebuild it in the event of what insurers call a 'total loss'.
And it's not just the building that can suffer from damage. Do you have any landscaping, gardens, garages or outbuildings? It's worth checking to find out if these are covered on your block of flats insurance policy. If not, you may be able to add them to it.
How can I make a block of flats insurance claim?
Should the worst happen, if you need to make a claim, you'll be guided step-by-step through the claims process by one of our experienced in-house claims team, based here in the UK, who specialise in blocks of flats insurance claims. Together with the delegated authorities entrusted to us by our insurer partners, we aim to make your claims experience as quick and easy as possible.
What other blocks of flats insurance products and services are there?
In addition to providing block of flats insurance, we also offer a range of associated products and services, from estate management and directors' and officers' insurance, to rebuilding cost valuations. When was the last time you checked to see if your Buildings Declared Value (BDV) would cover you in the event of a total loss?
What are the benefits of blocks of flats insurance cover for leaseholders?
Block of flats insurance can provide specialist cover that takes into account the needs of an entire block, which can vary greatly to those of a standard house. Any property comprising of two or more flats or apartments is considered a 'block' for insurance purposes.
While every individual block of flats has its own unique set of risks, some covers you should expect to find in a standard block of flats insurance policy:
Buildings including accidental damage, water damage, fire, theft, flood and storm
Inflation protection of up to 50%. We use recognised independent price indices to amend your property's rebuilding cost at each renewal to reflect inflation
Trace and access of leaks in service pipes
Communal contents including fitted carpets
Alternative accommodation or loss of rent
Outbuildings, such as garages, and communal gardens and grounds
One excess per incident so if damage affects several flats you are liable for only one excess per total claim
Replacement keys including keys to communal entrances
Employers' liability to cover anyone working in communal areas
Third party liability up to £10 million
You won't find us on comparison websites. Call us today for a no-obligation hassle free block of flats insurance quote.
Or, you can find out more about buildings insurance on our block of flats insurance cover page.
Policy limits and exclusions may apply, please see the policy wording for full terms and conditions.
Some of our partners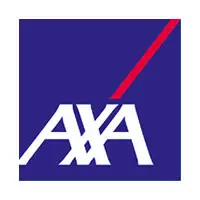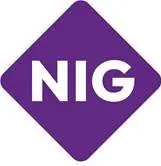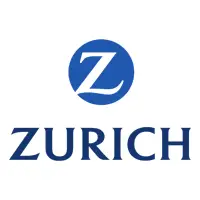 Other insurance products bought by customers
Other insurance services bought by customers
Why choose Gallagher?
We offer standard cover plus optional extras
We cover properties of standard construction, converted properties and listed buildings, as well as purpose built blocks
We have been named by Ethisphere as one of the world's most ethical companies
Our specialist claims advisors provide step-by-step support from first notification to claims settlement
We provide a 24-hour claims service allowing you to report a claim 24 hours a day, 365 days a year
Frequently Asked Questions
Below are some of the questions we are often asked about blocks of flats insurance cover, including building insurance. Please note that these frequently asked questions are not a substitute for the policy wording. For full terms and conditions please see the policy documentation.
What is block of flats insurance?
It's buildings insurance for a property containing more than one dwelling, e.g. flats and apartments. It's usually referred to as block insurance by insurers. It can be for something as small as two flats in a converted house where the leaseholders may share the freehold ownership, to big purpose built blocks and converted buildings with multiple leaseholders.
What does buildings insurance cover in a block of flats?
It can cover the cost of repairs to the fabric of your building if it is damaged by what is known as the insured perils such as fire, storm, flood and many other risks. The policy also usually covers loss of rent or alternative accommodation whilst repairs are being carried out following an insured loss, and your liabilities as a property owner to other parties if they are injured on your property. You should always check your policy to understand what is and what isn't covered, as policies do differ.
What buildings insurance do you need for a leasehold flat or apartment?
If you are the leaseholder of a flat then the building is normally insured by the freeholder or the residents own association therefore you would not necessarily have to arrange buildings insurance, but do check your lease. You may still have to contribute to the cost through your service charge and you'll still need to arrange your own contents cover.
Is the leaseholder responsible for arranging buildings insurance?
The lease will stipulate who must insure the building. This normally states it is the freeholder's responsibility, who will arrange the insurance and then include the cost in the service charge. However, many leaseholders do combine together and form a Right to Manage (RTM) company or Residential Management Company (RMC), as part of this they can then elect to arrange the insurance themselves in the company name.
What is a common buildings insurance policy?
This term is often found in a lease. It is a term used to describe an insurance policy that is arranged to cover all the flats in a block or (blocks on an estate) under a single policy, rather than each leaseholder arranging their own policy. It can be beneficial to arrange insurance on a block as you will be sharing many aspects of the structure such as roofs, communal areas, roads, bin sheds, etc. This helps avoid problems in the event of claims in determining who is responsible for reinstating property following a loss or damage.
Do I need directors' & officers' cover as a director of a Right to Manage or Resident Management company?
If you're a director or officer of a Right to Manage or residents' association, you can be held legally liable for mistakes or oversights in the running of your company or association, even if you are a volunteer and not being paid. This could expose you to personal financial loss, which could be substantial. A directors' & officers' insurance policy can help protect you from this loss.
Is buildings insurance a legal requirement?
It's not a legal requirement, but many property owners, including leaseholders who own flats and apartments, choose to take out buildings insurance to cover themselves against the cost of repairing damage to the building following an insured loss. It is usually a requirement of your mortgage lender that you adequately insure the building and without evidence of insurance you may be unlikely to get a mortgage.
Does block of flats building insurance cover rented properties or do I need landlord insurance?
Like a landlord insurance policy, our block insurance can provide cover for perils that a rented home can be exposed to. For example, malicious and accidental damage by tenants, theft and attempted theft by tenants, and loss of rent. To be certain what cover you have, check your block of flats insurance policy wording.
Does an individual flat need buildings insurance?
Whether you own a single flat or apartment, or you are responsible for an entire block of flats, suitable insurance is important. However, as the leaseholder of an individual flat, you may find that the freeholder of the entire building has arranged insurance that also covers your home.
It's important to check the lease terms, to ensure you are suitably covered. The service charges you pay may include a fee for insurance, so this may also indicate that there is cover in place.
If you can't find an answer above please email your question to us at UKinfo@ajg.com
Latest articles for RMCs