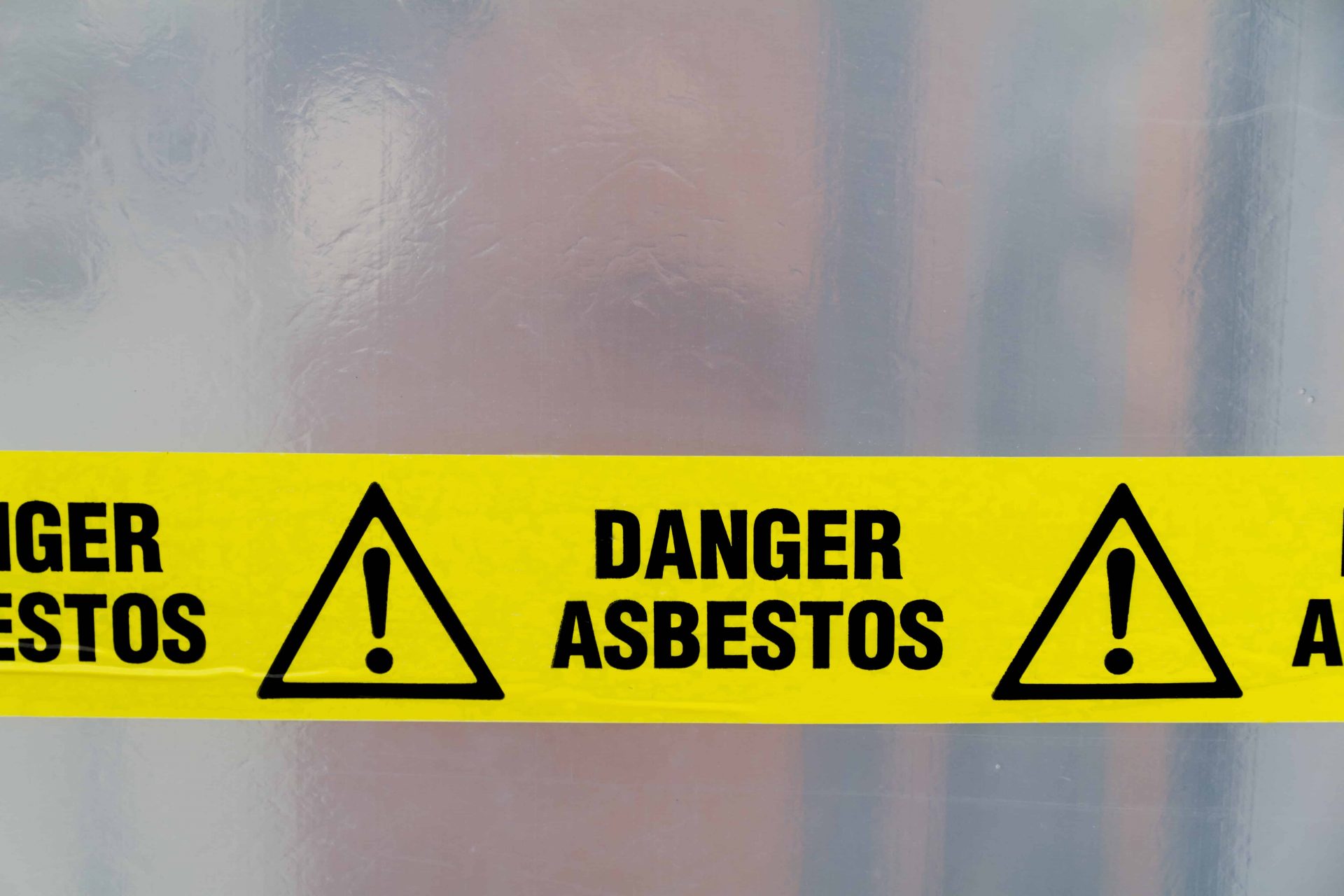 Frequently asked questions about asbestos in blocks of flats
According to the Health & Safety Executive, there are over 5,000 asbestos-related disease deaths in the UK per year. 
The Control of Asbestos Regulations 2006 governs the management of the risk of exposure to asbestos.  This could impact any building built before 2000 so, if you live in a flat built in the nineties or earlier, could you be at risk?  And if there is asbestos present in your building, what are your responsibilities?
Who is responsible for managing asbestos in my block of flats?    
If you are responsible for managing the maintenance and repair of a building then you are responsible for managing any asbestos in it.  The law is very clear on this.
This extends to protecting people from exposure to asbestos fibres, as well as the legal duty to manage asbestos under regulation 4 of the Control of Asbestos Regulations 2006.
The HSE is clear that it is the responsibility of the Dutyholder* to comply with HSE regulations.  As a Dutyholder you could be:
the freeholder or landlord
responsible for the building through a contract or tenancy agreement
the director of an RMC or RTM company
in control of the building, even though there is no formal contract or agreement in place
a managing agent or property factor appointed by the leaseholders to manage the building on their behalf.
If you are unsure whether you are a Dutyholder seek professional advice.
*The term 'Dutyholder' applies to commercial premises and it is important to remember that for insurance purposes, whether your 'block of flats' comprises two flats in a converted house or 200 in a purpose built block, it is considered 'commercial property' .  As such, the Dutyholder is legally liable to manage asbestos in the building in accordance with Health & Safety Executive (HSE) regulations.
What is an Asbestos Management Survey?
There are different types of asbestos surveys.  An Asbestos Management Survey is designed to help the Dutyholder manage Asbestos-containing materials (ACMs), during the normal occupation of a building.  It is an effective way to manage asbestos on premises.
These surveys should only be carried out by companies with competent surveyors who can clearly demonstrate they have the necessary skills, experience and qualifications, to undertake such a specialist survey.  The work is likely to involve sampling and analysis, to determine the presence of asbestos, and their report will also include its precise location and what action, if any, needs to be taken to mitigate risks.
For more information about this service please call us or send us a message using the email form on the Contact Us page.

Is my building at risk of containing asbestos?
Asbestos was used extensively in Great Britain in a wide range of products, but particularly in insulation and building materials following World War II.  Widespread asbestos-exposures during the 1950s, 1960s and 1970s led to a large increase in asbestos-related disease in Great Britain.  However, asbestos is not just a problem of the past.  It remains present in many buildings today that were built or refurbished before the end of the year 2000.
Who is most likely to disturb asbestos?
Workers who carry out maintenance and repair jobs such as cutting or drilling into walls, ceilings or partitions, repairing boilers, laying cables, etc. Such workers include:
construction and demolition contractors, roofers, electricians, painters and decorators, joiners, plumbers, gas fitters, plasterers, shop fitters, heating and ventilation engineers, and surveyors.
electronics: phone and information technology engineers, alarm installers.
general maintenance engineers and others who work on the fabric of a building. 
What is asbestos?
Asbestos is a naturally occurring fibrous material that has been a popular building material since the 1950s.  It is used as an insulator (to keep in heat and keep out cold), has good fire protection properties and protects against corrosion. Because asbestos is often mixed with another material, it's hard to know if you're working with it or not. But, if you work in a building built before the year 2000, it's likely that some parts of the building will contain asbestos. Asbestos is found in many products used in buildings, including ceiling tiles, pipe insulation, boilers and sprayed coatings.
Can asbestos kill you?
When materials that contain asbestos are disturbed or damaged, fibres are released into the air. When these fibres are inhaled they can cause serious diseases. These diseases will not affect you immediately; they often take a long time to develop, but once diagnosed, it is often too late to do anything.  Asbestos can cause the following fatal and serious diseases:
Mesothelioma: is a cancer which affects the lining of the lungs (pleura) and the lining surrounding the lower digestive tract (peritoneum). It is almost exclusively related to asbestos exposure and by the time it is diagnosed, it is almost always fatal.
Asbestos-related lung cancer: is the same as (looks the same as) lung cancer caused by smoking and other causes. It is estimated that there is around one lung cancer for every mesothelioma death.
Asbestosis: is a serious scarring condition of the lung that normally occurs after heavy exposure to asbestos over many years. This condition can cause progressive shortness of breath, and in severe cases can be fatal.
Pleural thickening: is generally a problem that happens after heavy asbestos exposure. The lining of the lung (pleura) thickens and swells. If this gets worse, the lung itself can be squeezed, and can cause shortness of breath and discomfort in the chest.
Some diseases can take a long time – often decades – for symptoms to occur following initial exposure to asbestos.  Conditions like asbestosis may progress over time, seriously affecting normal daily activity and, ultimately, leading to complications which can be fatal. However, for cancers such as mesothelioma and lung cancer, cases are often rapidly fatal following the onset of the disease.
To find out more information visit the Health & Safety Executive website and search 'asbestos'.