As a freeholder, or joint freeholder, whether you want buildings insurance for two flats in a converted house or multiple flats in a purpose built block, you need what is frequently referred to as block of flats buildings insurance.
We understand that cover and price are important to you when searching for freehold insurance.
We also know that freehold property comes in all shapes and sizes, including converted houses to the repurposing of huge warehouses, to purpose built blocks and even listed buildings – of standard and non-standard construction.
Working with our panel of insurers, you can rely on us to use our experience and knowledge to find you an appropriate level of buildings insurance cover at a competitive price.
And should you need to make a claim, a member of our experienced in-house claims team based here in the UK, will guide you step-by-step through what can be a complex claims process.  This can be especially true if multiple flats are involved in the claim.
Be aware that building insurance policies for individual units, such as detached, semi-detached or terraced homes, are unlikely to be appropriate for buildings that contain more than one flat or apartment.
Benefits of our Blocks of Flats buildings insurance cover for freeholders
Buildings insurance for freeholders can help reduce the risk you take as the owner of a property. Here are some items you should expect to find in a standard block insurance policy:
Building cover: including fire, theft, accidental damage, water damage, storm and flood
Inflation: protection of up to 50% (we use recognised independent price indices to amend your sums insured to reflect the effect of inflation)
Communal contents (if needed): For example, fitted carpets.
Trace and access: Leaks in service pipes for example.
Alternative accommodation or loss of rent: if your home is not habitable or tenants have to move out.
Outbuildings: such as garages, and communal gardens and grounds.
Excess: One excess per incident so if damage affects several flats you are liable for only one excess per total claim.
Replacement keys: if there are a lot of flats in your 'block' the cost to replace keys to communal entrances can soon mount up.
Employers liability: to cover the risk of anyone having an accident or loss while working in communal areas
Third party liability: up to £10 million worth of cover.
Call us for a no-obligation freehold insurance quote today.
Some of our partners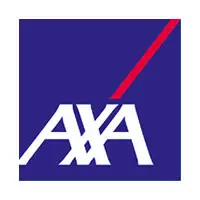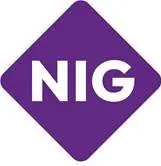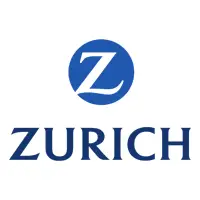 Other insurance products bought by customers
Other insurance services bought by customers
Why Choose Gallagher?
We offer you comprehensive standard cover plus optional extras.
We cover properties of standard and non standard construction, converted properties and listed buildings, as well as purpose built blocks.
We have been named one of the world's most ethical companies.
Our specialist claims advisors provide step-by-step support from first notification to claims settlement.
We provide a 24 hour claims service allowing you to report a claim 24 hours a day, 365 days a year.
Frequently Asked Questions
What does freeholder mean?    
The freeholder is the person or company that ultimately owns the buildings and the land on which they are built. The freeholder then gives a lease to a person to occupy the building or a part of it for a set period of time. At the end of that period if the lease has not been extended the right to occupy ceases, you have to vacate and the freeholder is free to sell the lease to another person.
Often the freeholder also acts as a landlord and will rent the flats out rather than leasing them and this is normally for much shorter periods. It is the freeholder who is usually responsible for maintaining and repairing the exterior and common parts of a building; this includes arranging the buildings insurance.
What does buildings insurance cover in a block of flats?
It covers the cost of repairs to the fabric of your building if it is damaged by what is known as the Insured perils such as fire, storm, flood and many other risks. The policy also usually covers loss of rent or alternative accommodation whilst the repairs are being carried out following an insured loss, and your liabilities as a property owner to other parties if they are injured on your property. You should always check your policy to understand what is and what isn't covered, as policies do differ.
What is freeholder insurance?
Buildings insurance for properties that comprise of more than one dwelling, such as flats and apartments, is usually the responsibility of the person who owns the freehold – or shared freehold – of the property.  This is the freeholder.  This type of buildings insurance is usually referred to as block insurance or block cover by insurers.  It can be for something as small as two flats in a converted house, a big purpose built block or a converted building with multiple flats.
What does freehold property mean?
Legally:  a property that is "free from hold" of any entity (individual or corporate) other than the owner.  In plain English, if you own the freehold of your property – or equal share of the freehold – then you basically own either outright or with a loan, such as a mortgage, the land and the property on that land.
Is the freeholder responsible for buildings insurance?
Normally yes, if you own outright or a share of the freehold of a property, then it is your responsibility to arrange the buildings insurance cover, either direct or (as many freeholders do) through a property management company. However there is an increasing number of residents associations who have applied to the courts to get the "right to manage" and taken this function off the freeholder. Leaseholders hope that by doing this they will get more control and save money on insurance costs.
Do I need buildings insurance for a leasehold property?
If you are the leaseholder of a flat then the building insurance should be arranged by the freeholder or landlord of the building – but do check – and you'll usually be charged a share of the cost of the building insurance.  You'll still need to arrange your own contents cover.
Do I need building insurance for an apartment?
Apartment or flat; they are the same for insurance purposes.  If you are a leaseholder of a flat, you will normally find that the whole building including the part you lease have been insured by the freeholder, or possibly the residents association if there is one. You may be asked to pay a share of the premium normally as part of your service charge.
What does a freeholder actually own?  
In short, you own the property and the land its built on.  Typically, the freeholder is a company, person or persons, who own the freehold of the building.  Flats and apartments are usually owned on a lease – making them leaseholders – but the freeholder owns the property outright.
What is a freeholder responsible for?
If you own the freehold of a property, or a share of the freehold, then you are responsible to look after the repair and maintenance of the exterior of the building and any communal parts.  This includes ensuring suitable block of flats insurance cover is in place.
Are there benefits to being a freeholder?
There are advantages to being a freeholder.  You'll most likely have complete control over the property and, subject to the terms of the lease, may need to be consulted if, for example, a leaseholder wants to amend the internal structure of their flat.  Also, it's unlikely you'll be subject to further payments, like ground rents, service charges or admin fees, which can be the case with some leasehold properties.   Not least, for many leaseholders, as time goes by the length of time on the lease reduces and extending a lease can be expensive – not to mention that some mortgage lenders require a lease to have a minimum number of years left to run before they will even consider lending on it if you decide to sell.    On the other hand, as a freeholder, it will most likely be your responsibility to ensure the exterior of the property and communal areas are properly maintained.  A freeholder also needs to ensure the whole building has appropriate insurance cover – with the cost usually divided equally between all the leaseholders who own a flat in the property as part of their annual service charge bill. Some freeholders elect to use a managing agent to arrange this for them.
If you can't find an answer above please email your question to us at UKinfo@ajg.co.uk
Latest news