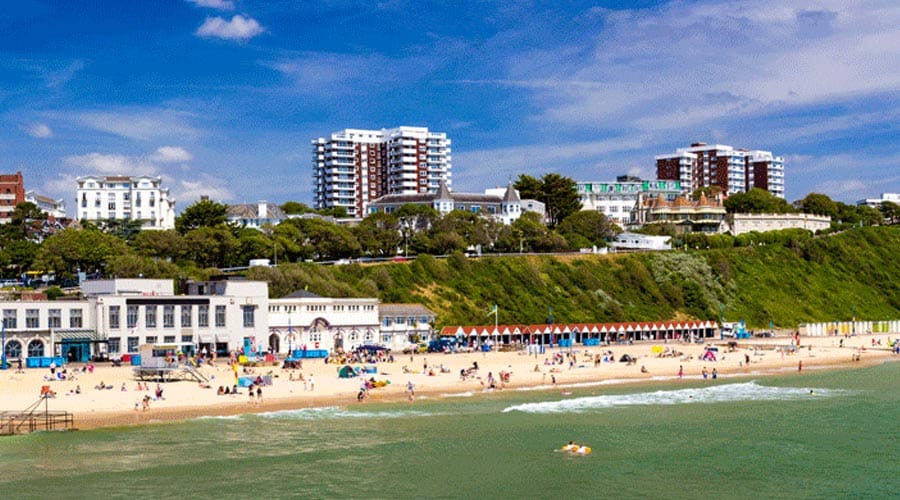 Our story begins in 1989 when Deacon Insurance Brokers first opened its doors for business. iPads, tablets, smart phones and even Facebook hadn't been invented. However did we manage?
Fast forward to today and Deacon, based in Bournemouth since 1990, has grown to become one of the biggest and longest established brokers specialising in buildings insurance for blocks of flats (also known as 'blocks'). More recently, we've added let property to our portfolio, providing cover for professional landlords as well as buy-to-let investors.
We work with a panel of well-known insurers and are trusted to insure more than £14 billion* pounds worth of property, ranging from just two flats in a converted property to more than 200 in a purpose built block – and every type of block in between.
For insurance purposes blocks of flats are considered commercial property. And it takes specialist knowledge and experience to navigate the often complex property insurance market to find an appropriate level of cover at a sensible price.
We employ more than 50 talented individuals who work with our panel of insurers, many household names, to find you the right level of cover. We insure property of standard and non-standard construction, as well as listed buildings, it is rare for us to be presented with a property we cannot quote on.
And should the worst happen, our award winning in-house claims team will support you step-by-step through the claims process. (Broker Claims Team of the Year 2016, Insurance Times Magazine, May 2016).
While our peers and customers also voted us Block Insurer of the Year 2015/2016 (News on the Block), the biggest compliment and endorsement of our service comes from the 9 out of 10 customers who renew their policies with Deacon every year. (Based on data collected 1/9/2015 – 1/9/2016).
Top 10 reasons to choose Deacon
Arranging insurance for a block of flats is a big responsibility and can be daunting. Our mission is to do all we can to get comprehensive cover for your building at a competitive price, and to continuously improve our service to you. So, why choose Deacon? Check out our top 10 reasons below – there are more but we appreciate your time is valuable!
1. Specialists. Insuring a block of flats is not like insuring an individual dwelling. We have more than 27 years' experience and our knowledgeable staff are available to help and assist you with enquiries. Meet the team.
2. All blocks considered. We cover properties of standard and non-standard construction, converted properties and listed buildings as well as purpose built blocks.
3. Blocks of flats come in all shapes and sizes. Whether you need insurance for two flats in a converted house to 200 or more in a purpose built block, no block is too small, too large or too complicated for us to consider.
4. 24 hour service. You can report a claim 24 hours a day, 365 days a year.
5. In-house claims team. In the event of a claim your Claims Adviser, based at our head office in Bournemouth, will guide you through the claims process.
6. Household insurers. We've built strong relationships with our panel of well-known insurers – Covea, XL Catlin, NIG, LV and Zurich. And as part of Arthur J. Gallagher, one of the largest insurance brokers in the world, we have plenty of experience negotiating comprehensive cover at a competitive price for our clients.
7. Shaping insurance to fit your needs. We will work with you and our panel of well-known insurers to ensure your cover provides you with peace of mind at a sensible price.
8. Fast claims settlement. We are trusted by our insurers and have permission to pay some claims on their behalf. This is known as Delegated Authority in the insurance world. It means we don't always have to wait on the insurer to make a decision – we often write cheques on their behalf.
9. Nationwide network of approved contractors. Our nationwide database means you have quick and easy access to a range of contractors, so you need never be left searching for someone to restore your property. You may also be given the option to appoint your own contractors.
10. Staying in touch. We won't contact you just once a year when your renewal is due. With your approval, we will send you our regular email newsletter, designed to keep you informed of insurance and regulatory updates that we feel are important for you to know, as well as articles we hope you will find of interest.
* 1 January 2017 – 31 December 2017