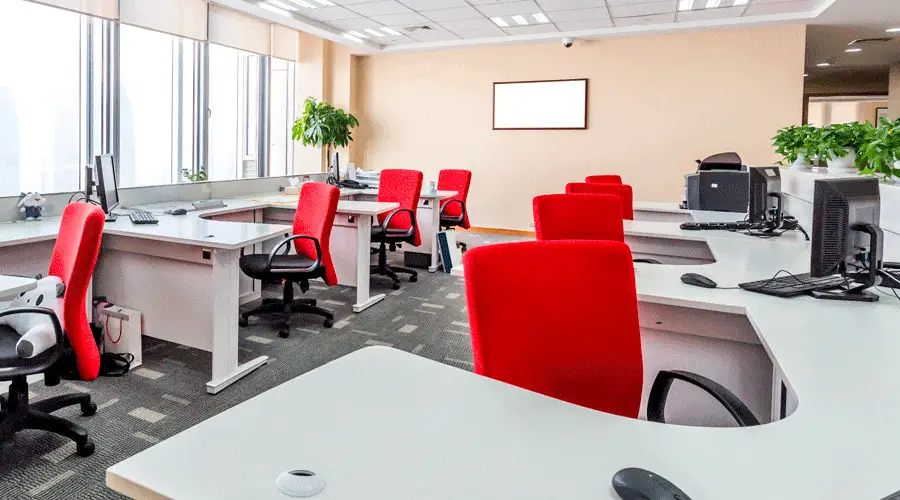 Commercial Property and Contents Insurance
Office insurance can offer cover for office contents, office premises, equipment breakdown – including portable equipment- and business interruption that leads to loss of income. Whether you work from home or have separate business premises, having the right insurance cover for your office is important. We understand that every business is different and we can tailor the cover to suit your individual needs.
Our business contents insurance covers the cost of replacing or repairing your office equipment if it is accidentally damaged, lost or stolen. In addition, you can also add a range of specialist covers to your policy: portable equipment, business interruption, equipment breakdown and buildings.
For a copy of our guide to office buildings and contents insurance, the cover our standard policy* provides and examples of how the cover could benefit you, please call us on 08000 92 93 94 or send us a message.
* For full terms and conditions please refer to the policy wording available on request.
Frequently Asked Questions
What is covered under a commercial property insurance policy?
The most common types of cover included are buildings, including landlords fixtures and fittings and all communal areas inside and outside the building, communal contents, alternative accommodation and loss of rent and property owner' liability. There may be other covers appropriate for you in addition dependent on the exact details of the property to be insured.
What is commercial combined insurance?
There are many covers included in this type of policy: buildings, contents, business interruption, public and products liability, and employers' liability are all fairly standard. But there are other covers you should be considering to ensure you are adequately protected.
What is covered under office contents insurance?
Typically it provides cover for damage to office fixtures and fittings and portable equipment, such as mobile phones, tablets and laptops.  It will also normally cover public, products and employers' liability, business interruption and loss of money. Policies do vary as to what is included as standard and what can be included as optional extras so you do need to review carefully.
Who is responsible for arranging commercial building or property insurance cover?
Typically, office building insurance is arranged by the landlord who owns the freehold of the property. The cost is then passed on to the occupier as part of the service charge. The occupier needs to arrange their own cover for the contents and their own business activities.
How are commercial building or property insurance rates calculated?
A lot of factors are taken into account before issuing a quote: construction, age of the building, who is occupying the building, communal facilities, claims history or 'losses'; the rebuild costs in the event of what is known as a 'total loss' and the excess; all of these things and more are likely to be considered.
Can't find an answer to your question?  Simply email your question to us at UKinfo@ajg.co.uk