If you are looking for buildings insurance as a residential landlord, a buy-to-let investor, or a commercial landlord who owns the freehold of a property, then you are in the right place. Your rented property can be a great asset. But if you're unprepared or just plain unlucky, it can fast become a financial burden.  
We provide cover for all sorts of rental properties, from individual dwellings to blocks of flats and estates, including listed buildings and those of standard and non-standard construction.
It's unlikely that regular household insurance will provide the necessary cover needed by a landlord in the event of accidental or, indeed, deliberate damage to the property.   And if you're a buy-to-let investor, it's usually a requirement of the lender that you have appropriate landlord insurance cover in place to qualify for a loan.
There are different types of landlord cover available.  Are you confident you have the right level of cover in place?  Do you know what you're covered for?
Remember, not all cover is the same, so it's always a good idea to check that you are comparing insurance on a like-for-like basis.
With our buildings insurance, developed for residential landlords and buy-to-let investors, you can rest assured your rental property is in safe hands.
Key features of our standard buildings cover for landlords
the building up to the sum insured
garages, domestic outbuildings
car parks, roads, pavements, terraces, patios, drives and footpaths
walls, fences, gates, canopies, TV aerials, satellite dishes, external lighting, lamp posts, fixed signs, CCTV
drains, sewers and septic tanks
fire, smoke, storm, flood, escape of water from tanks, pipes or heating installations, theft or attempted theft, riot, civil commotion, leakage of oil from a fixed heating installation, impact by aircraft, road, vehicle, animal or train, falling radio and television aerials and dishes, fallings trees and subsidence (option to include malicious damage by tenants and accidental damage for an additional premium)
public liability up to £5 million (option to increase to £10 million subject to policy provider selected)
For a copy of our guide to Residential Landlord insurance, the cover provided under a standard policy and examples of how the cover could benefit you, click here.
Some of our partners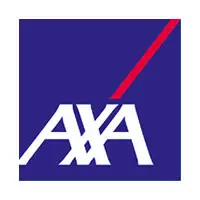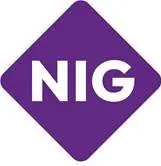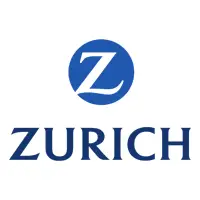 Other products bought by landlords
Why Choose Gallagher?
We offer you comprehensive standard cover plus optional extras.
We cover properties of standard and non-standard construction, converted properties and listed buildings, as well as purpose  built blocks.
We have been named one of the world's most ethical companies.
Our specialist claims advisors provide step-by-step support from first notification to claims settlement,
We provide a 24 hour claims service allowing you to report a claim 24 hours a day, 365 days a year.
Frequently Asked Questions
What's the definition of a landlord?
For insurance purposes,  a person or company that owns (or leases) real estate, which they then rent to other persons to live in or use. This may be residential or commercial property. 
What does landlord insurance cover?
Landlord insurance can provide cover that protects landlords from the risks associated with their rental property. It usually includes buildings and contents insurance, and can also include specific covers such as loss of rent, property owners' liability, etc.  The exception is where the property is a flat or apartment.  In this case, unless the residential landlord owns outright or has a share of the freehold, then he or she will not be responsible for arranging the buildings insurance cover.  In this situation buildings insurance cover is likely to be the responsibility of the freeholder, residents association or right-to-manage company.
Do I need landlord insurance for a flat or apartment?
It depends on what you own.  If you own the freehold of the building, or share of the freehold, then your buildings insurance would commonly be covered under what is known as a 'block' insurance policy and you would pay a share of the premium as part of your service charge.  The landlord cover would then be separate, to cover you for risks such as damage to contents, loss of rent, property owners' liability, etc.
How much is landlord building insurance?
Like all properties, this can vary widely depending on a range of factors, including (but not limited to) the buildings sum insured, location, construction, tenancy and claims history, among others.
Is it a legal requirement to have residential landlord insurance?
You are under no legal obligation to have landlords insurance although many buy-to-let mortgage lenders will require it.
Do I need landlord and buildings insurance cover?
Many landlord policies will cover buildings insurance as well but if it's a leasehold flat that is being let then your share of the buildings insurance premium will probably be part of your service charges and you may want to consider taking out additional landlord cover. Don't forget you will still need to arrange cover on any contents you have furnished the building with.
What insurance do I need for my rental property?
If you are a buy-to-let investor then most mortgage companies will insist on buildings insurance cover. You can also take out additional landlord cover to protect you from a wide range of risks such as loss of rent and property owner's liability.  If you are letting a flat or apartment, the buildings insurance will normally be arranged by the landlord who owns the freehold (the freeholder) and you will pay your share of the premium as part of your service charges. But you would still need to arrange your own contents and liability cover.
Does landlord insurance cover tenant's damage and contents?
It is the tenant's responsibility to arrange insurance cover for their own property. The policies vary as to what cover they provide for damage caused by tenants to your building and any contents you have provided. Most cover accidents but many exclude (or will charge extra premium for) malicious damage by tenants as this is often a problem.
What are the different types of insurance available to landlords?
The golden rule, as always, is this:  if in doubt about what your landlords buildings insurance covers, it's always worth checking.  You don't want to assume you are covered for something only to discover, should the worst happen and you need to make a claim, that you are not. Meanwhile, here's a quick guide to different types of landlord insurance:
Buildings insurance: Basically covers the structure of your property as well as specified fixtures: roof, walls, floors and extensions, as well as fixed items like kitchens and bathrooms.
Property owners' liability: Can insure you against financial claims if a third party, say a visitor or relative, suffers an injury or damage while on your property and you're deemed to be at fault.  It usually extends to the boundaries of the property, and includes communal areas, like staircases,  as well as the grounds, such as gardens, drives and parking areas, for example.
Rent protection: This is often known as rent guarantee protection. It usually covers any loss of rent incurred by the landlord if the property is deemed uninhabitable by a recognised authority.
Employers' liability: You may think you don't need it but this could include people engaged by you, hired or borrowed by you.  So, for example, if you employ a property manager to run your building, or any other person, including those undertaking study or work experience who are employed or engaged by you in connection with the business, then it's most likely you will need Employers' Liability insurance cover.  Do check.
Unoccupied property: Does your buildings insurance policy provide cover in the event of you're property being left empty for a period of time, perhaps while you're waiting for new tenants to move in.  Again, do check.
Contents insurance: Your contents are not usually covered by the block of flats buildings insurance policy.  If you are letting furnished property, or if you're a tenant or leaseholder, it's worth checking that you have suitable contents insurance cover in place.
News