Why blocks of flats and apartments also need insurance cover for acts of terrorism.
Standard property insurance cover on a block does not automatically include damage by terrorists and has to be requested. You may find that terrorism cover is a requirement of your lease or mortgage provider. The court appeal in the "Qdime case*" (July 2014) upheld that if an insurance clause in your lease includes a requirement to insure against explosion, then this should include terrorism. The ruling made clear that this cover is a requirement of most leases. While the likelihood of a terrorist incident may seem small, uninsured losses could be massive and it may not be worth the risk.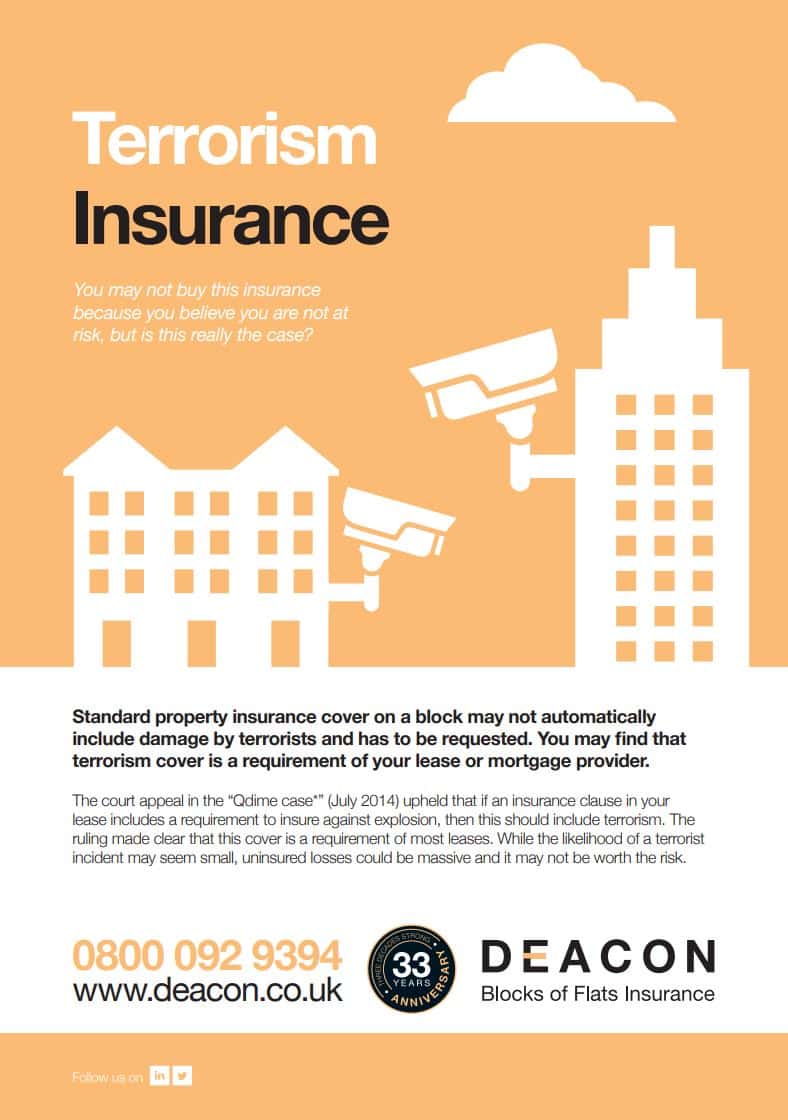 For full terms and conditions please refer to the policy wording available on request.