The benefits of legal insurance for landlords and buy-to-let investors.
Whether you're a buy-to-let or full time landlord, this policy can help safeguard you against missed rental payments from your tenants and any unwanted legal expenses, which may occur from the tenancy, including legal advice and court costs.
This cover can help in a number of situations including:
• pursuing a claim against another party following damage to your property
• assistance with the eviction of squatters from your property
• help to repossess your property
• help to recover unpaid rent due from your tenants
• defence of prosecutions brought against you
• accommodation costs up to £75 per day whilst you are trying to regain possession of your property up to a maximum of £2,250 in total
• the payment of rent up to a maximum of 12 months or until you obtain vacant possession (only operative if shown in the Schedule)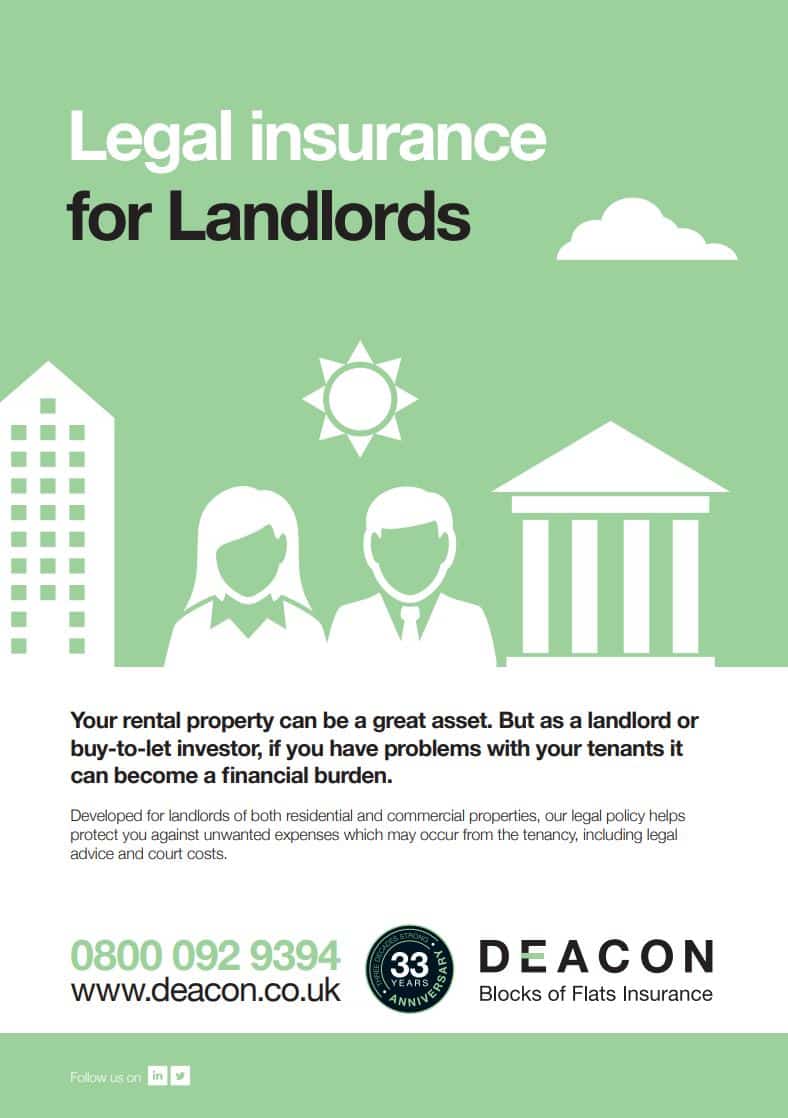 For full terms and conditions please refer to the policy wording available on request.