Legal expenses insurance cover for blocks of flats and apartments can help fund unexpected legal disputes with contractors, neighbours and employees.
Then there are the hidden costs that are often forgotten, such as the stress and disruption to your life if you have to seek legal advice or attend court. Failure to act quickly can prejudice your position and result in you losing a dispute by default, or being out-gunned by someone with deeper pockets.
If you have legal expenses insurance in place, this need not be the case. It also provides 24/7 legal advice, so you can request information at a time that is convenient for you. And if the dispute escalates in many cases it will meet the legal costs too – but always check with your provider.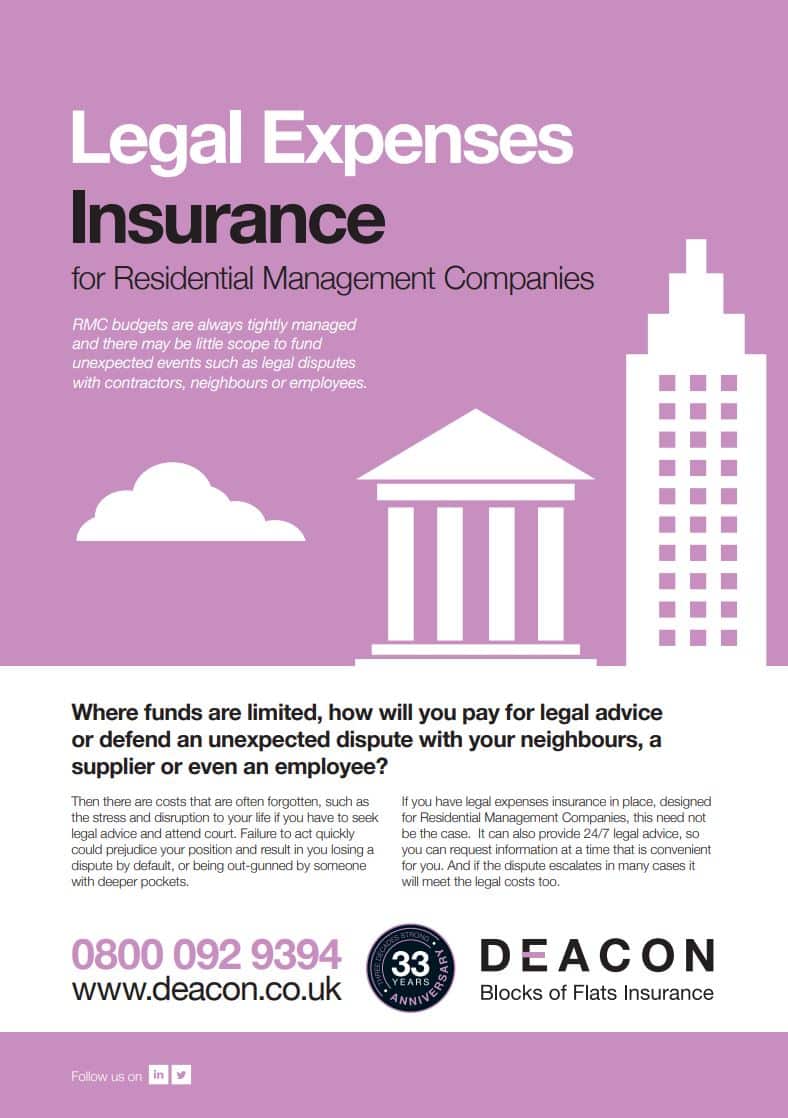 For full terms and conditions please refer to the policy wording available on request.