Whether you are moving into a shared flat or you are living alone, you might find you need are you will never have as much storage space as you would like.
However, what about a bike you use for your daily commute or other items you need almost daily access to?
We have come up with three suggestions to help improve your storage space options in ways you may not have considered before.
1. Bicycle storage for flats
Bikes can take up a lot of space in a flat, and they should not be left blocking the way in communal areas such as corridors and hallways. Building managers have a responsibility to make sure escape routes remain unobstructed.
Assuming the block does not have an outside storage area or shed, and your flat does not have a balcony, you could hang your bike from the wall. Suspending it off the ground or floor can make a big difference to space perceptions.
You might want to hire a professional tradesman and consider carefully whether the wall is strong enough. If adding fittings to the outside of the building, you should consult the management committee or agents first to check there are no safety concerns.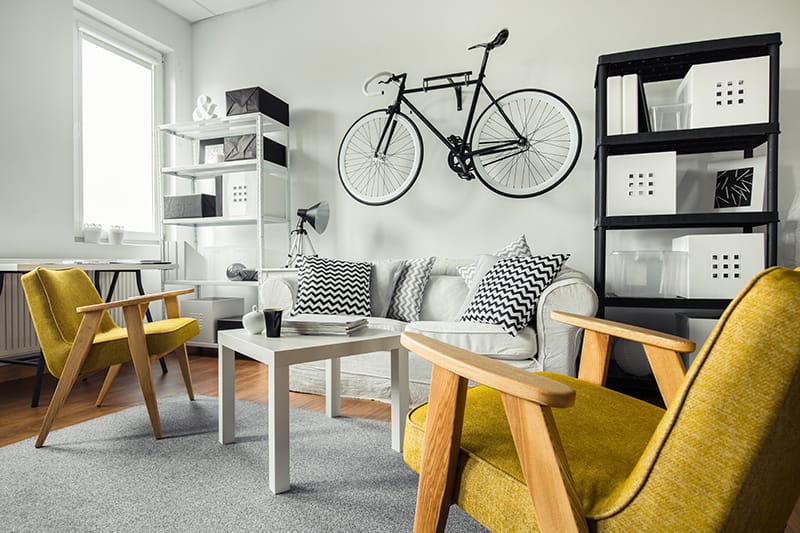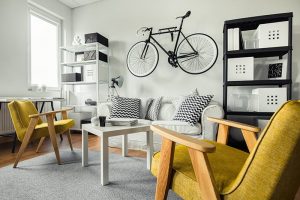 2. Wall partitioning and storage
This is an excellent idea for flats with a large room that cannot be divided into two completely separate rooms by stud walls, possibly because there is no logical place to put an extra door.
A tall room divider like this can partition areas in a large room, so you can hide bulky stored items from view while providing extra shelf space to display your favourite items at the same time.
If you want to go all the way to the ceiling, you should check with your managing agent to make sure there are no service pipes or electrical wires for the upstairs flat tucked away behind your ceiling panels.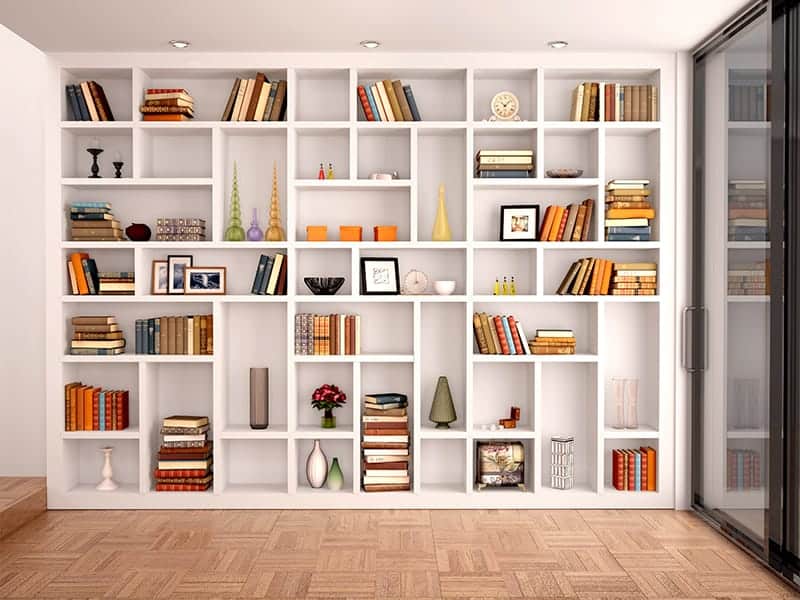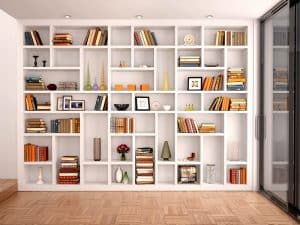 3. Hidden home offices for flats
With more of us working from home at least some of the time, finding somewhere to 'put' the office after hours is a new challenge for many flat owners.
Fold-away desks can be incorporated with wardrobes and shelving units to provide space for your laptop and stationary. At the end of the day you can then tuck it all away and enjoy your space for leisure.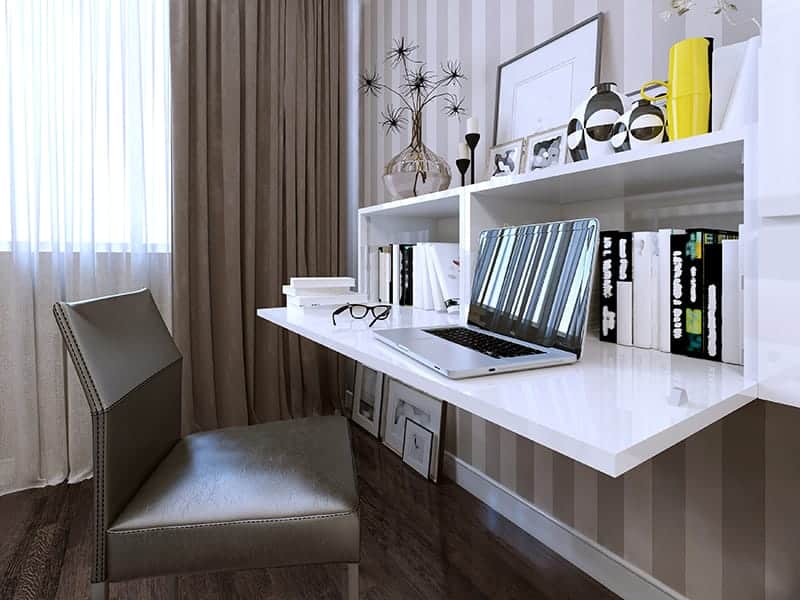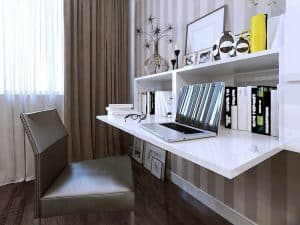 Do you need permission to create storage space in your flat?
If your plans include remodelling existing space or the layout of the permanent fixtures of the flat, you may require the freeholder's consent. Structural alterations may need to be approved by a surveyor and an engineer.
Usually, the lease will tell you what works need to be referred to the freeholder and if they require a formal Licence to Alter. In general, the freeholder cannot withhold consent unreasonably. However, if you do go ahead without consent, you may be forced to pay for reinstatement.
Blocks of Flats Insurance from Gallagher
We understand that cover and price are important to you, and we will search our panel of well-known insurers to help find you suitable protection. Use our quote form or call us on 0800 612 8631 for a quote.
The sole purpose of this article is to provide guidance on the issues covered. This article is not intended to give legal advice, and, accordingly, it should not be relied upon. It should not be regarded as a comprehensive statement of the law and/or market practice in this area. We make no claims as to the completeness or accuracy of the information contained herein or in the links which were live at the date of publication. You should not act upon (or should refrain from acting upon) information in this publication without first seeking specific legal and/or specialist advice. Arthur J. Gallagher Insurance Brokers Limited accepts no liability for any inaccuracy, omission or mistake in this publication, nor will we be responsible for any loss which may be suffered as a result of any person relying on the information contained herein.
FP1179-2023