The risks of uninsured estates
When purchasing property on a development it's important to establish who is liable for what,  so you can plan to safeguard yourself against any unforeseen costs.
Property on a development can comprise blocks of flats, single dwellings like a house, or a mix of both.  And while any flats or apartments will usually be covered by the 'block' insurance policy, and individual property with a household policy, shared or communal facilities may not be.
Examples of communal estate facilities include roads and lighting, to footpaths, fencing, electric gates and more.  Check your lease for details. It's also worth finding out who is responsible for public and employee liability insurance.  If a resident, visitor, contractor or employee – for example a gardener – should have an accident, do you know who is liable?  Are you?  As always, check your lease for details.
Estate Management insurance can help provide the peace of mind that comes from knowing you are covered in the event of an accidental injury to your window cleaner or the cost of removing a tree felled in a storm.
It can be a challenge to buy this type of insurance on it's own, primarily because the cost of premiums can be prohibitive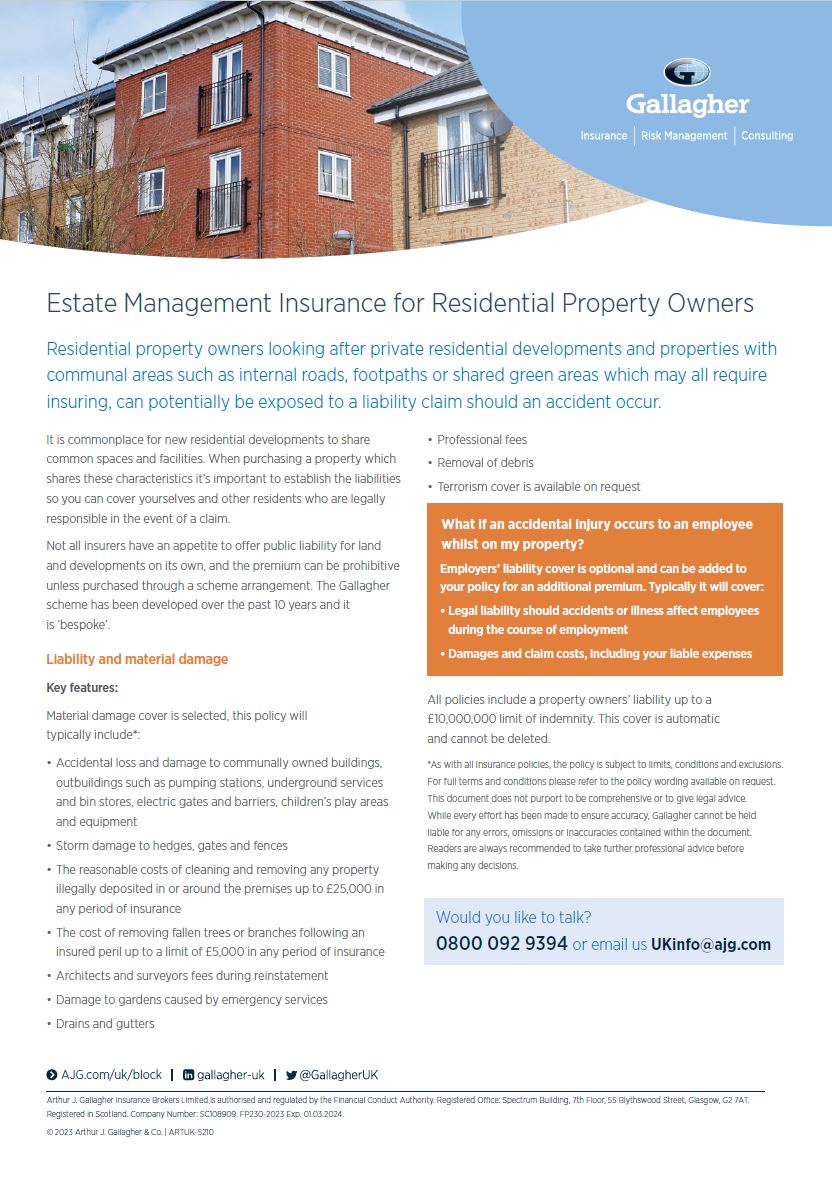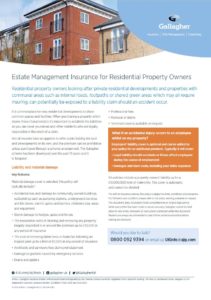 unless offered through what is known as a 'scheme arrangement'.
We have worked with one of our well-known insurance partners, Zurich, to develop a product for customers who want to buy standalone estate management insurance.
Deacon's Donna Hunter (Underwriting Manager) said
"..We have developed our scheme with Zurich over many years (10 plus) and it is bespoke to Deacon.."
So if you have live on a development with shared facilities, and if you don't have cover in place, now may be a good time to check your lease and see if you should consider estate management cover.
For a copy of our Estate Management fact sheet click here.