A guide to making sure you're sufficiently covered
Legal Expenses Insurance (LEI) provides support in the event of legal action being taken against your business. Failure to act quickly can prejudice your position and result in you losing a dispute by default, or simply not being able to afford to present your case.
If you have legal expenses insurance in place this need not be the case.  We provide cover for Residential Management Companies (RMC) through our RMC Legal Insurance Cover from  ARAG.  It  gives you access to a 24/7 legal advice helpline, so you can request information at a time that is convenient for you.   And if the dispute escalates in many cases the cover will meet the legal costs too.
Have you considered how you would fund legal disputes with contractors, neighbours or employees should the worst happen?  It's worth being prepared for such an event as legal fees can be expensive.
Here are three scenarios that illustrate the benefits of legal expenses cover. Do any sound familiar to you?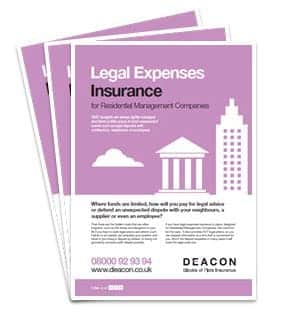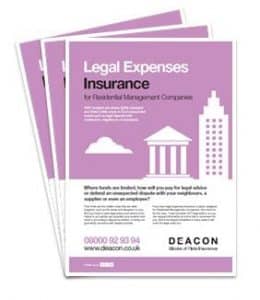 A contractor makes a poor job of some roofing maintenance, and refuses to remedy the problems. You can use this service to engage a solicitor to pursue them to complete the job to the required standards and seek compensation if appropriate.
Your gardener starts to become unreliable and the work is sub-standard. You need to replace him. Under the policy you can seek legal advice on how to go about it, if there is an unfair dismissal claim your costs of representation in court are covered and, if you lose, any compensation will be covered.
A neighbouring commercial operation expands and causes a public nuisance impairing your legal rights. You can seek advice on the remedies available to you, appoint a solicitor to act if you have a case and pursue through the courts for resolution. Having the legal support in place with the funds to pursue a case can often lead to sensible negotiations and resolution.
For a copy of our Legal Expenses guide click here.
The opinions and views expressed in the above articles are those of the author only and are for guidance purposes only.  The authors disclaim any liability for reliance upon those opinions and would encourage readers to rely upon more than one source before making a decision based on the information.