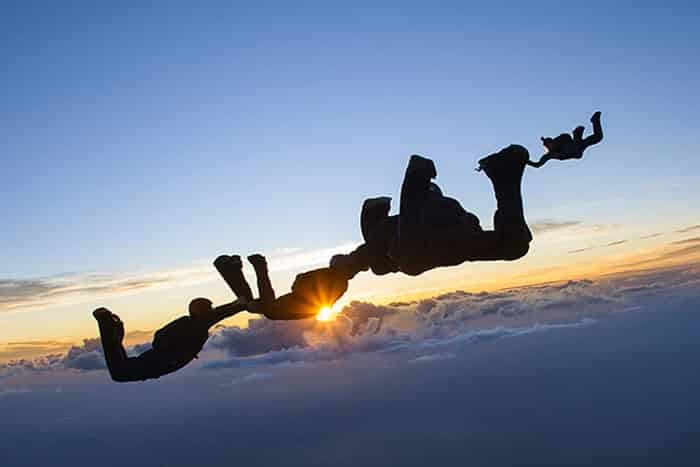 Travel insurance, check.
Health Insurance, check.
Chocks away!
After months of preparation colleagues from Deacon took the plunge to join in a new world record breaking skydive attempt.
Plenty of low and high lying cloud on the morning of the jump wasn't quite what the team had hoped for, but it didn't put off anyone taking part.  After a quick briefing the team kitted up and boarded the plane.
Poor weather thwarted setting a new record but it didn't stop colleagues from Deacon and sister company Insure4Retirement raising more than £10,000 for Julia's House, a children's hospice in Dorset.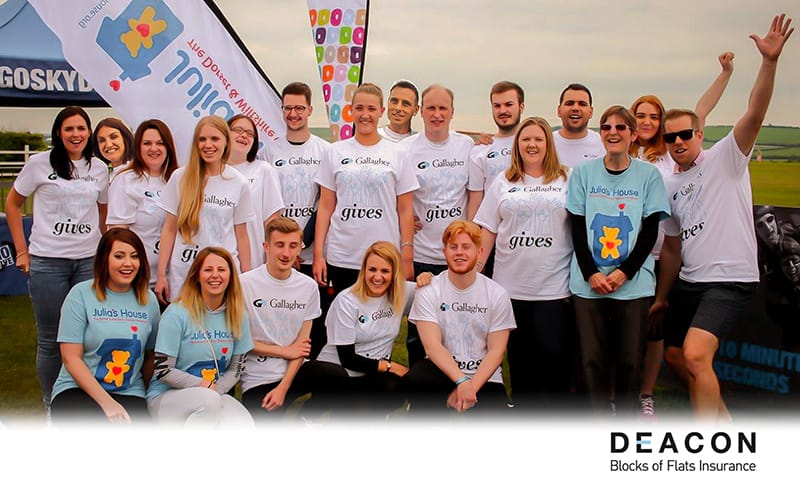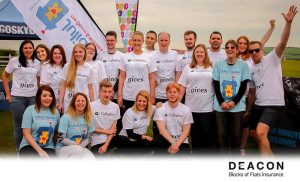 There was some nervous laughter as the plane took off and then it was too late.  The only way back to earth was by falling from 14,000 feet!
Twenty nerve-filled minutes later the plane levelled off, the door opened and it was time to jump. Jenna Beesley said:  "Being the last one out of the plane wasn't great, but with Julia's House top of mind I knew it was all for a great cause.  My instructor Phil and I sat in the open doorway and inched forwards – I made a point of not looking down.  It seemed like forever but it was actually only a few seconds before we were out the door and falling!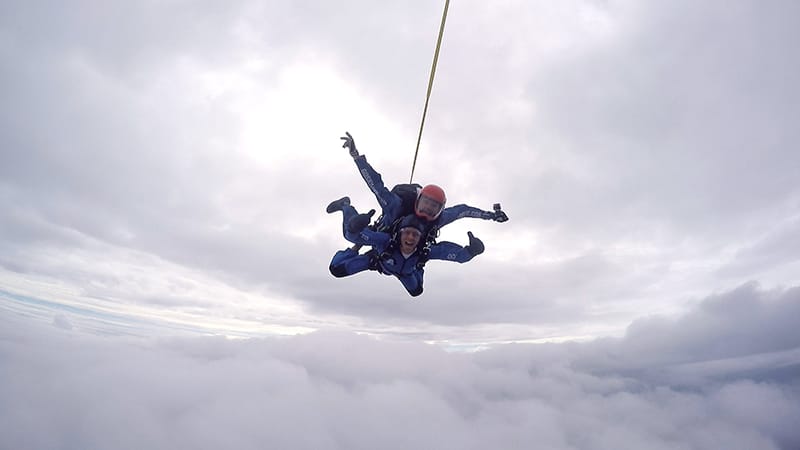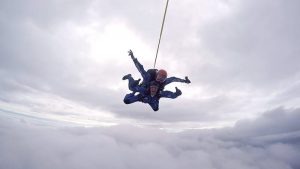 "After getting over the realisation that I was falling at 140mph, I started to enjoy the experience.  It was exhilarating and once we were through the higher cloud the views were amazing. Before I knew it the freefall was over, and to my everlasting relief, the parachute deployed. Five minutes later, I was safely back on terra firma.  Would I do it again?  I'm already planning my next one!'
Reviewed 30/03/2023 – NR