As a professional working in property management, any advice that you provide your clients is potentially legally binding.
Professional indemnity (PI) insurance can help protect you and your business in the event of a client making a claim against you as a result of non-performance, breach of duty of care or professional negligence. It can help protect your business from potential financial catastrophe and reputational damage from dissatisfied clients. The policy is tailored specifically to cover the work carried out by managing agents, which results in competitive premiums. For example, most agents do not carry out surveys themselves, so at Deacon survey cover is optional.
While many brokers offer professional indemnity cover you won't find our products on comparison websites.
Getting a quote is quick and easy – simply call us or send us a message.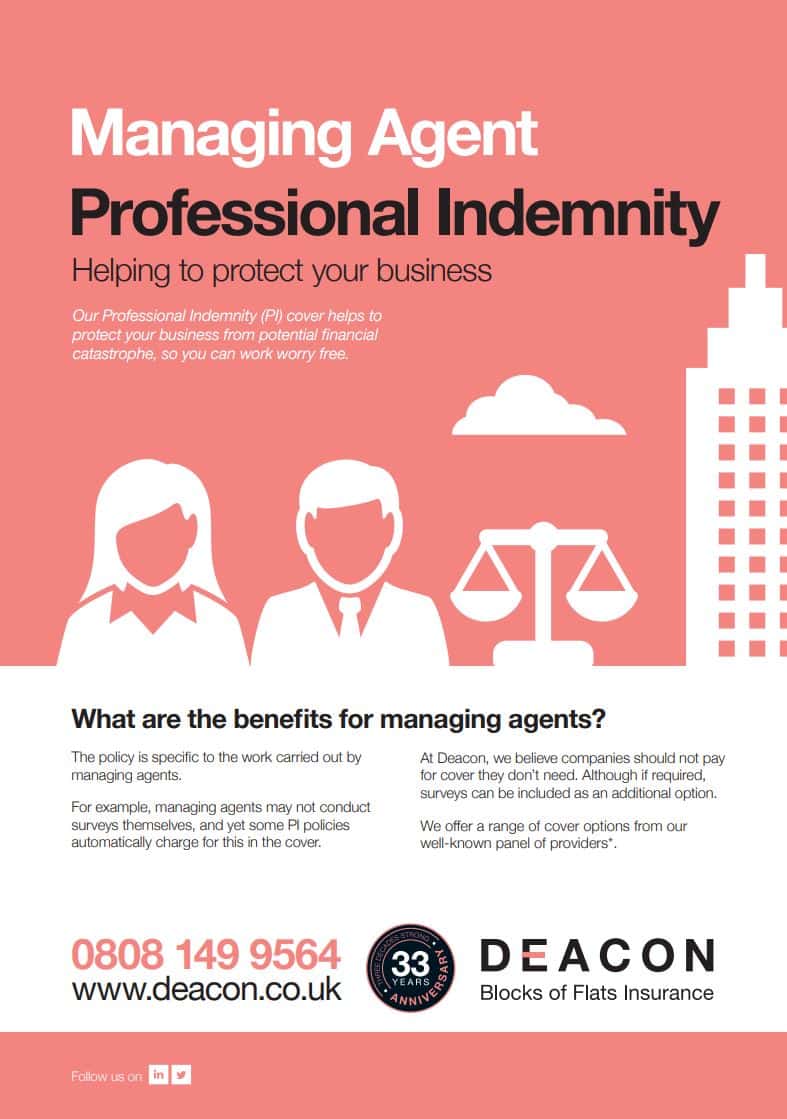 For full terms and conditions please refer to the policy wording available on request.