Engineering insurance and inspection services for blocks of flats and apartments explained.
Failure of mechanical, electrical or lifting equipment can be costly and disruptive to leaseholders and tenants, and cause you major problems. Independent engineering inspections help identify problems early, enabling you to organise and plan for repairs before a major failure occurs.
With no vested interest in the outcome independent inspectors are not biased, which means only necessary repairs are identified. Some inspections are a legal and statutory requirement. Passenger lifts, for example, have to be inspected twice annually. Insurance against breakdown can also be added to a policy. It provides cover for the cost of repairs, so there will be no need to raid the management fund if the unexpected happens.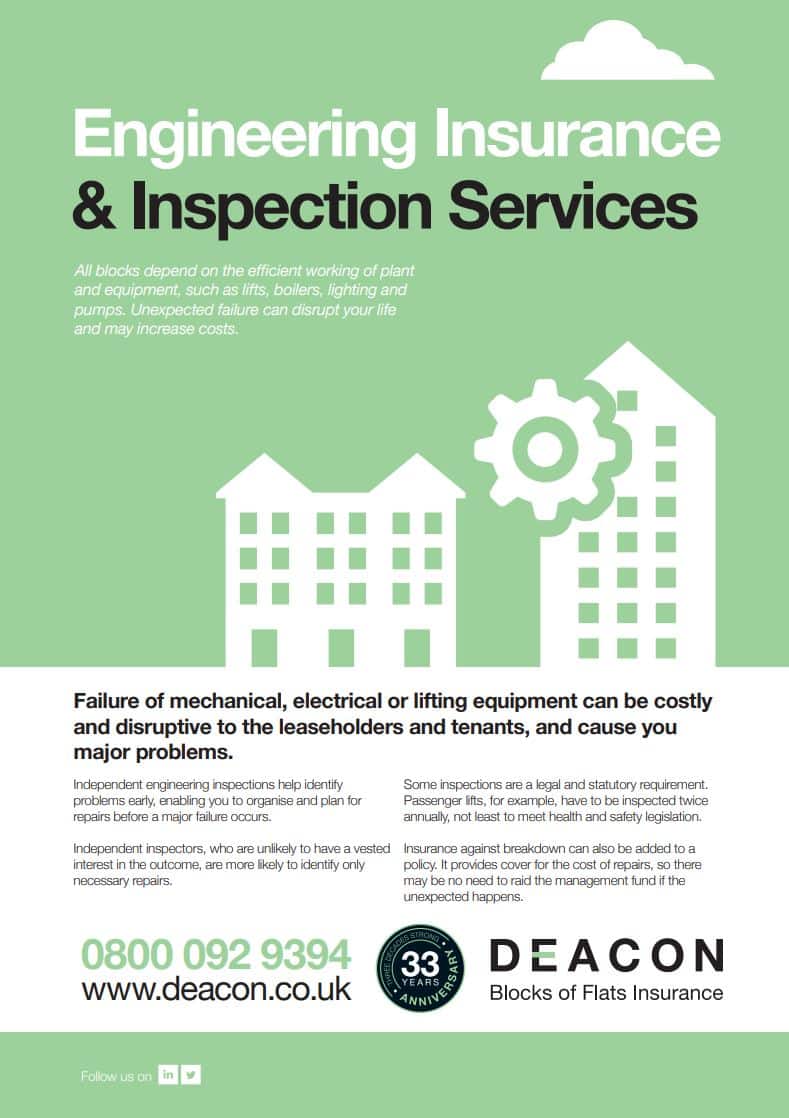 For full terms and conditions please refer to the policy wording available on request.