As a director or officer of a resident management company, right-to-manage company or residents' association, you can be held liable for mistakes or oversights in the running of your company or association.
Directors' and officers' liability insurance (D&O) can protect you from potential personal liability and costs. Running a residential management company or similar organisation means that you have certain duties and responsibilities to the leaseholders. If you fail to carry out these responsibilities adequately, or if decisions made in good faith go wrong, you could be held personally liable.
The law makes no distinction between directors and officers of property management companies and commercial companies. So, if someone suffered a loss as a result of a wrongful act, error or omission by a director of your management company, and they took legal action against you, the directors and officers could be liable for the legal costs and any settlement.
You don't need to have your building insured with Deacon to take out a directors' and officers' liability policy with us. We'll take care of all the paperwork and administration to make it easy for you.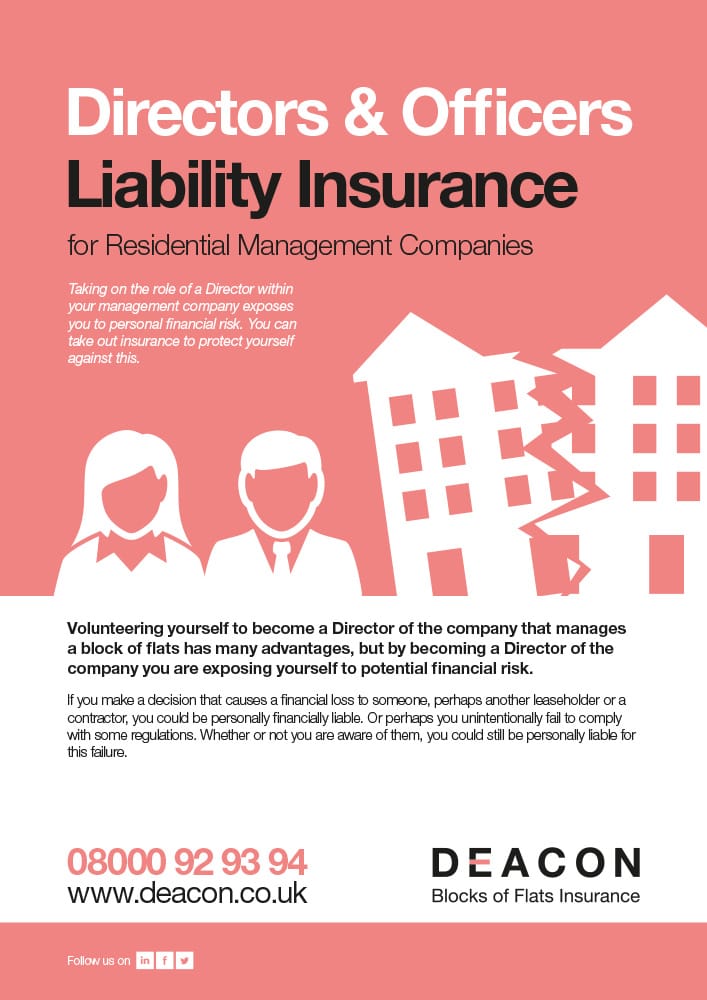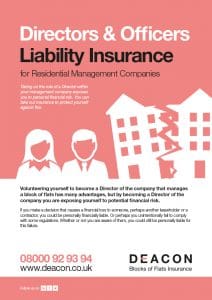 For full terms and conditions please refer to the policy wording available on request.