Top space saving ideas for flat life
Whether you're just married and realise your wardrobe space is getting smaller, or if you live alone, one thing is probably certain – chances are you'll never have as much storage space as you would like.  So, in a bid to help stave off the need for rented storage, we've come up with 3 ways to help carve storage space out of areas you may not have considered before…..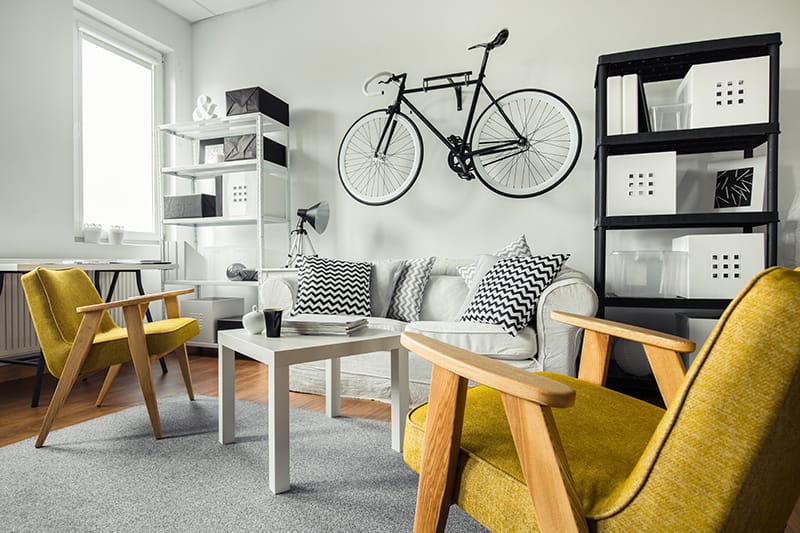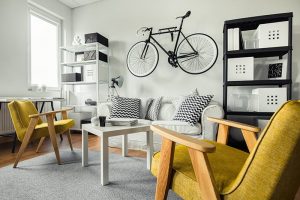 1. Clever cycle storage: You can pretty much hang anything on a wall and with 43% of the country owning or having access to a bike this could prove pretty popular. Whether it's indoors, in a garage or on a balcony, getting your bike off the ground can make a big difference to space perceptions.  We recommend instructing professional tradesmen if you're considering doing something like this.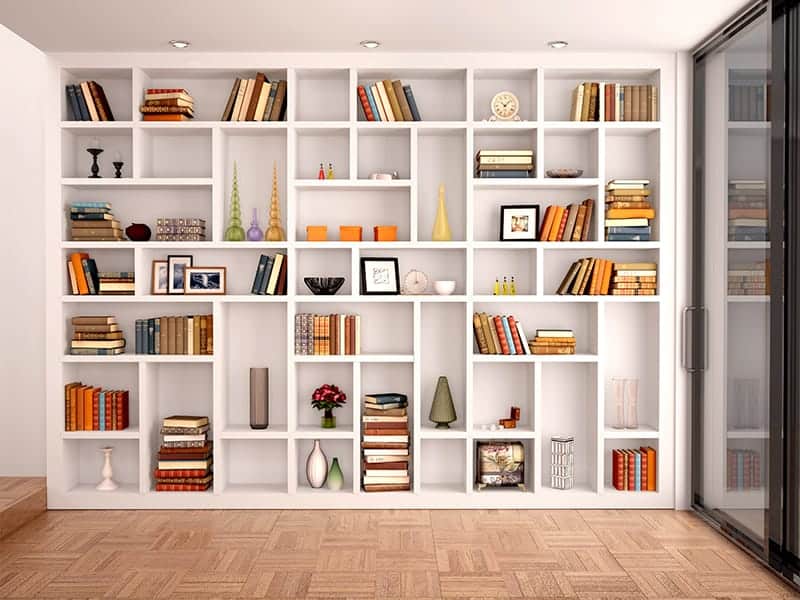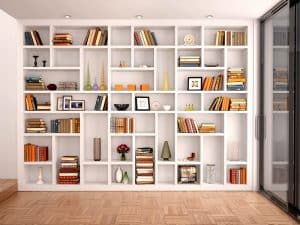 2. Wall partitioning and storage: This is an excellent idea for flats with one large room where stud division is not possible. A tall or floor to ceiling room divider like this can partition areas in a large room while showcasing your favourite items at the same time.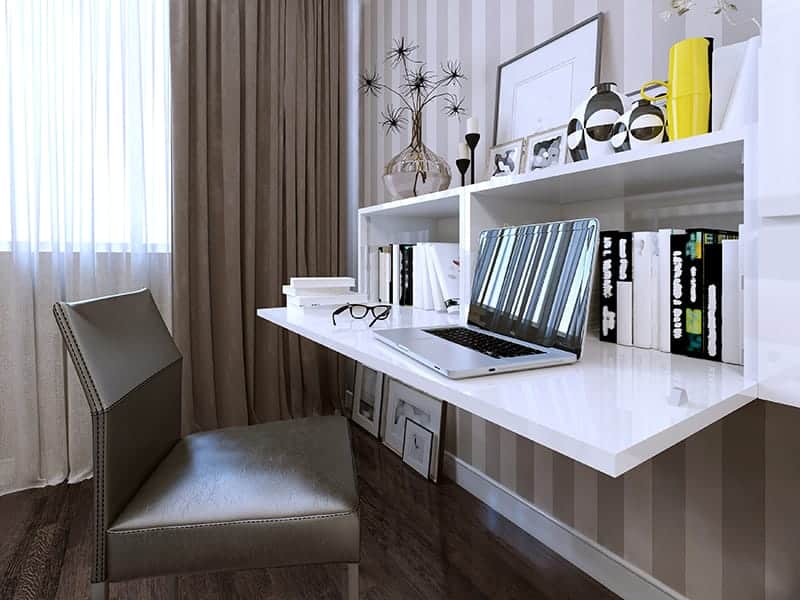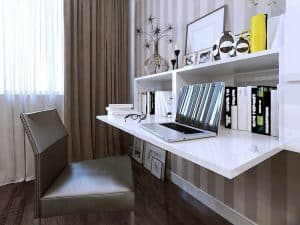 3. Dual function storage – This nifty book case doubles up as a desk! Make sure the hinges are nice and strong if you're thinking of custom making something like this, as elbows on the desk could rip it off the wall if it's a shoddy job.
Our top tip for innovative storage ideas is to let your imagination be your guide! If you have ideas you'd like to share please send us a picture and description by email to info@deacon.co.uk
FP462-2016
The sole purpose of this article is to provide guidance on the issues covered. This article is not intended to give legal advice, and, accordingly, it should not be relied upon. It should not be regarded as a comprehensive statement of the law and/or market practice in this area. We make no claims as to the completeness or accuracy of the information contained herein or in the links which were live at the date of publication. You should not act upon (or should refrain from acting upon) information in this publication without first seeking specific legal and/or specialist advice. Arthur J. Gallagher Insurance Brokers Limited trading as Deacon accepts no liability for any inaccuracy, omission or mistake in this publication, nor will we be responsible for any loss which may be suffered as a result of any person relying on the information contained herein.